Matlock garage
---
Matlock garage was acquired from North Western in 1972, when they also gained several services in the area. Further back, North Western purchased both halfs of the garage individually, but within the same year - 1933. The first half was purchased from Hands Garage, and the second from Alfreton Motor Transport Ltd. The section to the right of the photo, continues to be used by Trent today, although only 5 buses are kept there over night.

During the late 1980's, East Midland out-stationed two buses in there, one of which was Leyland Leopard/Duple Dominant No 17 (UAU17S). This continued until around 1991, around two years after East Midland were taken over by Stagecoach. Also, in the early 1990's, Kingsman Travel took over Silver Service of Darley Dale and rented half of Matlock depot (the section to the left of the photo below) to keep their fleet in, along with the travel shop. That ended and a tyre company moved into the premises, and continue using it to this day.
---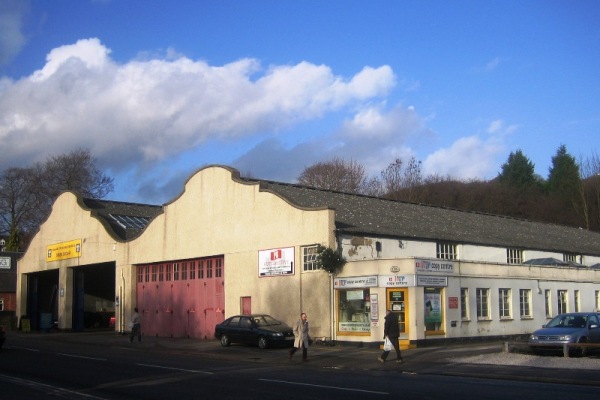 Matlock garage in November 2006.
---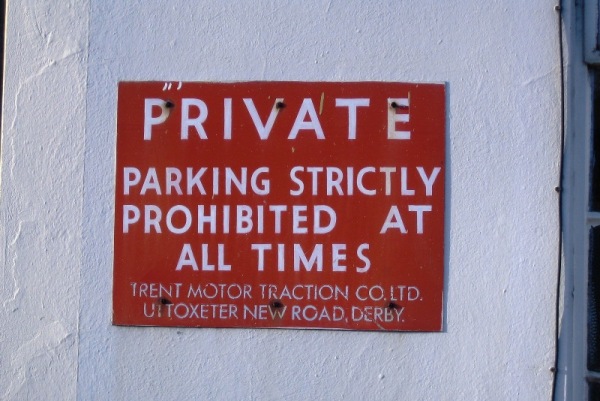 This sign still remained on the Matlock building in November 2006
---
garage/depot index page | history index page | trent index page