Atlantean 577
---
Trent Atlantean 577 (LRB 577W) carried ECW bodywork. The bus passed to Lincolnshire Roadcar, as have many other Trent buses.
Possibly the last surviving example from this batch, it is now used as a smoking room at The Priory Hotel, Nanpantan Road, Nanpantan near Loughborough! What a waste!
---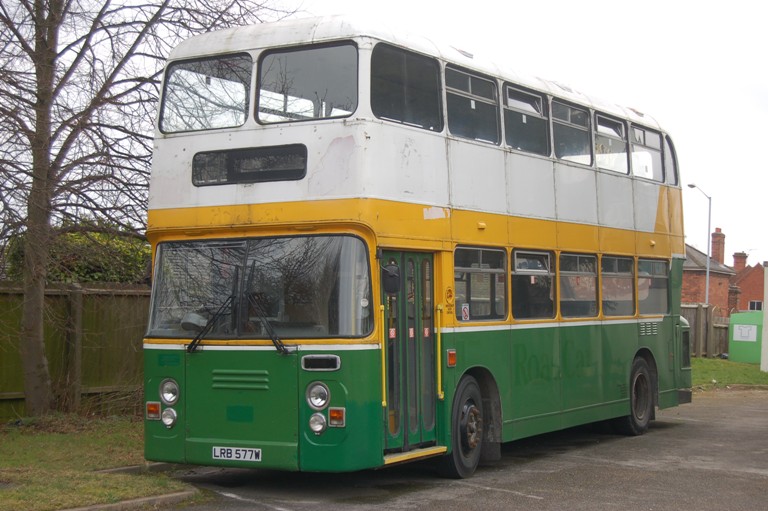 (LRB 577W) is seen here on 11/3/2006 in Roadcar colours, which will soon disappear since they were acquired by Stagecoach. (C)John Moore.
---